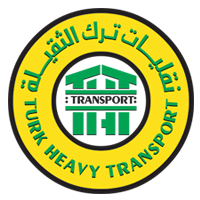 With a stream of high-profile projects under our belt, Turk Heavy Transport and Logistics forges forward in the logistics and transport arena to provide the best for our clients including, amongst others, Bapco, Alba, GIIC, and GPIC. Our international clients include Bechtel, Hyundai, Samsung, ABB, and Alstom, to name but a few.
Launched in 1972 with the aim of providing international project forwarding in Bahrain, we have not only fulfilled our initial goal but have expanded and diversified to become a leader in the field.
We provide our clients with the highest level of rapid response; by strategically planning every aspect of a client's demands or requirements we ensure a project is delivered on time every time.
At THT we believe our success is based on positive, deliberate, and speedy reactions to a developing industry; we pride ourselves on listening and adapting to the clients' needs. The recent formation of Turk Logistics, a separate division of THT, in direct response to customer demand, provides a single base for logistics management with the full provision of customs clearance, forwarding, transportation, lifting, storage, and distribution-related services.
THT's tailored service is upheld by a 200-strong team of highly qualified full-time staff, trained in all aspects of logistics and transport. From customs clearance and documentation to transshipments, right through to heavy lift equipment and warehousing, THT's team focuses its talents on locating the fastest, most cost-efficient mode of transport and delivery for each and every client.
Pioneers in the field of ownership and distribution of heavy industrial equipment, at THT we continue to stay one step ahead. We not only update our inventory of heavy lift and transportation equipment in line with the latest state-of-the-art technology, we also invest time and resources into continual research of the industry, enabling us to strategically and efficiently plan our expansion and diversification into the future.
In a continuing quest to provide excellence, we fully understand the importance and wisdom of forging partnerships, both regionally and internationally. THT's proven depth of industry knowledge and experience eases the formation of associations with like-minded industry leaders. Together with our trusted partners, we have the global capacity to deliver a door-to-door service for all sizes of cargo, from all continents to any destination in Bahrain and throughout the GCC.
Turk Heavy Transport provides the full spectrum of forwarding services for the land, ocean, and air transportation to and from worldwide locations.
Contacts
Main Office Location


Building 1496, Road 2630
Al Eker، 626, Bahrain

Phone


+973 1770 0163

Office business hours


Sun -Thu: 8 AM – 5 PM Friday: Closed
Website