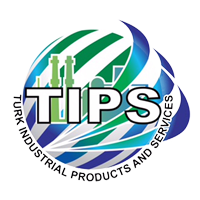 Turk Industrial Products & Services was established primarily as a Business Development & Trading company. We pride ourselves in providing local representation to reputed international OEMs primarily from Japan & Europe.
Owing to our rich history and association with the business landscape in Bahrain and GCC region, we are the partners of choice to assist our international principals in achieving access to upcoming projects with National and International Oil & Gas, Petrochemical, Power & utility projects. We provide active assistance to our clients in forging functional relations with local service providers of Manufacturing, Fabrication, Manpower, Equipment, and other resources.
With an enviable team of dedicated professionals, TIPS has been able to script success stories for all its international partners and emerge as the preferred local partners for Bahrain & the GCC region.
TIPS is proud to be part of the Ali Abduljalil Turk group of companies, which includes:
Owing to the above, we are able to provide our principal's end-to-end service, beginning from local agency & representation to Equipment & Parts imports logistics & heavy transport, to after-sales service leveraging upon our workshop strength & experience.
Capabilities & Assets
Over 7000 Sq Meters of Covered Workshop Area for Fabrication & Machining Activities
Dedicated Rotary Equipment Overhaul workshop being developed to cater to the Bahrain and GCC Markets.
25 Ton EOT Cranes
5 Ton Balancing Machine
Fully tooled 40 Ft Tool containers.
Lathe, Milling, Grinding, Drilling, Hydraulic Press machines.
Access to one of the largest fleet of Heavy haulage equipment and lifting/rigging equipment enabling us to mobilize any size of cargo from anywhere in the world.
Over 20,000 Square meter of Open & Covered yards for storage.