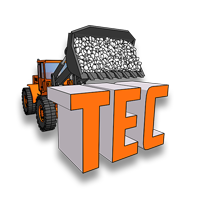 This text is only to fill the space as an example This text must be changed Turk Mechanical Industries Co. WLL was established in 1985, initially as a machine shop servicing clientele to manufacture simple industrial products.
Then, in a matter of few years, TMI grew into one of the major companies expanding into four divisions, namely
Heavy and Light Fabrication of industrial products in various alloys such as steel, aluminum, stainless steel, and various others.
Foundry, casting industrial products in various alloys, such as cast iron, steel, stainless steel, aluminum, copper, brass, and manganese steel to name a few.
Machine shop which includes various equipment such as lathe, milling, shaping, boring, CNC, water jet and plasma cutting facilities.
Engine Repair shop servicing the motor industry machining engine parts such crankshaft polishing, honing, cylinder head facing, etc.
Today, we are 250 staff strong, and we are serving various industries both government and private. We are involved in the Oil and Gas, Aluminum, and Steel industries. We also export both throughout the GCC our industrial foundry products as well as international beyond the GCC.